In a pump separator there is a demand for analog level measurement and control, and as well a min / max indication with simple switches. In this application the following sensors are installed:
HBLT-A1 level sensor with 4-20 mA analog signal
HBLT-C1 regulator direct connected to valve for start/stop of refrigerant feed
2 pcs HBSR switches for min max detection in measurement pipe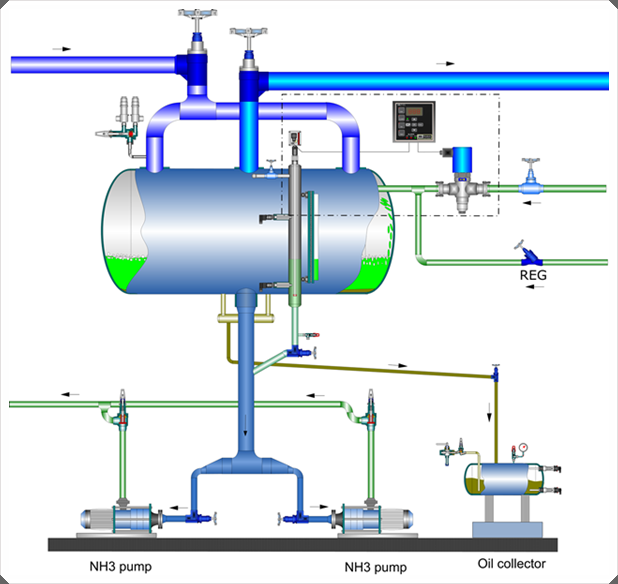 A possible option is also to install a compressor protection sensor after the pump separator. Compressor damage often occurs due to liquid hammer from the pump separator or because the container is too small or the system has been serviced incorrectly. This kind of compressor damage leads to great costs that could be reduced by installing a compressor protection sensor immediately after the pump separator or right before the compressor. By placing it by the pump separator, you get the fastest possible reaction time in case of liquid hammer. Read more about compressor sensor protection here.