ATEX / IECEx approved sensors - Optimal safety in hazardous areas
Since 2003, ATEX and IECEx certification has been required throughout Europe for all electrical equipment that will be used in hazardous environments. Do you have a need for ATEX approved sensors for your next system design or does your workplace consist of areas, where there are risks of liquid mists, gases or dust can catch fire and create an explosion?
We can provide sensors specially designed and certified for monitoring tasks in potentially explosive atmospheres. For many years HB Products has supplied Ex sensors certified according to ATEX and IECEx for screw compressors used for gas transport and in the petrochemical industry. We have now extended the product range to include other sensor types for measuring liquid level in most types of fluids from alcohol, water, oil, CO2 to ammonia. As standard, they are supplied either as a digital switch or with 4-20 mA analog continuous measurement.

The standard products with ATEX approval include the following (without LED display):

Liquid Level Switches:
Liquid Level Sensors - Rigid Versions:
Flexible Liquid Level Sensors: 
Vapor Quality Sensors: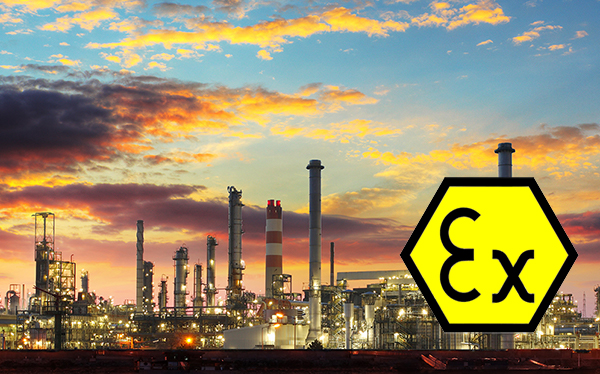 Why use ATEX and IECEX approved sensors?
Working conditions and manufacturing processes can in many industries result in the presence of flammable, hazardous gases, vapor, and dust which can be harmful or fatal to personnel as well as causing considerable damage. In addition, modern day automation has increased the need for sensors being used within hazardous areas and these are areas where flammable liquids, vapors and gases can present a fire or explosion hazard.
International regulations such as ATEX (Directive 2014/34/EU) and IECEx (have put in place a number of Conformity Assessment Schemes in order to provide assurance that the equipment being used within these areas is manufactured and operated to the highest international standards.
ATEX Zones
Level switches, level sensors and HBX sensors from HB Products can as standard be delivered with ATEX approval for zone 1 and on request for zone 0.