General information about HB Products:
Address:
HB Products A/S
Bøgekildevej 21 DK 8361 Hasselager
Denmark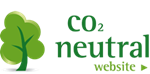 Web: www.hbproducts.dk
E-mail: info@hbproducts.dk
Tel: +45 8747 6200

Bank Jyske Bank A/S Vestergade 8-16 DK 8600 Silkeborg Denmark
Registry office Aarhus, Denmark VAT (CVR) number: DK-2669 3934
IBAN No (EURO): DK 5450 61000 1064549
IBAN No (DKK): DK 7750 61000 1064523
Swift Code: JYBADKKK

Conditions for using our website
This website is created for the purpose of providing information about the products and competences of HB Products. At all times, we strive to provide information that is entirely correct, but we cannot exclude the possibility of mistakes in the information provided.
The links that we provide to other websites should be regarded as a service. We cannot be held responsible for the content of these other sites.
The content of this website belongs to HB Products A/S. It is legal for you to download text and images from this website, but the downloaded material may under no circumstances be reproduced anywhere else in any form – whether edited or otherwise.
This website contains a number of logos and names which are used as trademarks – many of them are registered as such and are therefore protected by law against illegal use. It is not permitted to use these trademarks without obtaining prior written consent from the owners.
Any enquiry to HB Products A/S through this website is treated with the highest level of confidentiality – and information about the website's users is never shared.