Gas quality sensor
For reduced charge & ammonia DX control
The new revolutionary HBDX sensor makes it possible to perform a direct measurement of the gas quality in a two-phase ammonia flow. It is designed to be mounted in the suction line and offers precise online reading of the content of liquid in gas without any time delay.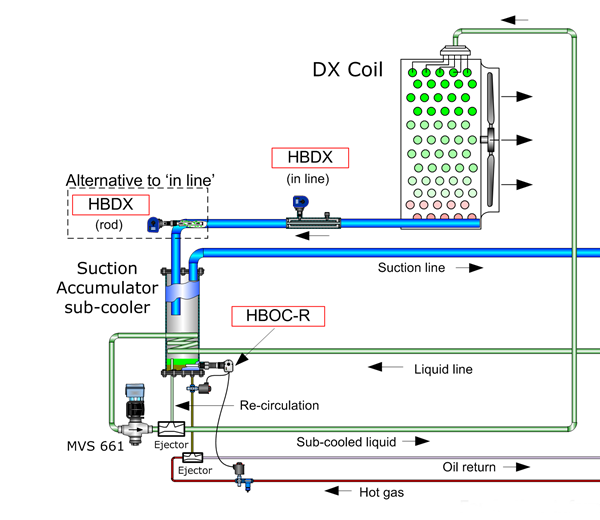 By being able to measure and control the gas quality it will also be possible to construct low charge ammonia DX systems and decrease or even eliminate superheat.
Read more about the gas quality sensor from HB Products.