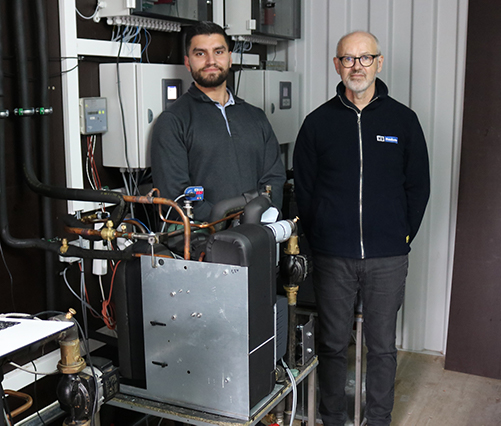 Our production and office premises are now heated exclusively by means of three heat pumps. So far, the first heat pump has been optimized with sensors from HB Products, and experience from this will be used to optimize the other two.
The heat pump is optimized by installing an HBX Vapor Quality Sensor that controls the evaporation and ensures reduced superheat. Measurements show the heat pump delivers 17 % more heat when controlled by an HBX Vapor Quality Sensor compared to superheat control. At the same time COP is increased by 8.8 percent and superheat reduced from 7 to 2 K.
"We are switching to heat pump operation because it is a green technology. This is the future, and we would like to contribute," says Michael Elstrøm, Director & Technical Manager.